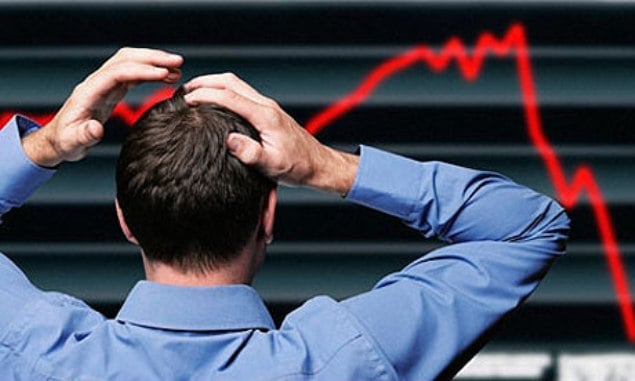 The Press, March 2015
Technology stocks have gone from heroes to villains in recent weeks, with several companies listed on the NZX warning about weaker than predicted earnings.
Is there some fundamental problem with these tech companies? Are the tech stocks a flaky bunch or are there some specific challenges they face?
Listed technology companies helped fuel the growth of the NZX in 2014, helping our exchange be included in the top five performing in the world.
According to media reports, New Zealand's stock markets achieved 17 per cent growth overall. That compares to the USA with 9 per cent, Australia just 0.5 per cent and the UK falling 6.1 per cent.
Existing tech stocks were a driver of this growth, as were a bunch of newbies: such as EROAD, Orion Heath, Serko and Gentrack. About $6.6 billion in new capital came into the market and gave us something other than houses to put our money into.
It is a fantastic development for the New Zealand technology industry, where the traditional route to growth was having to sell out to a large, offshore multinational. Now there is a real route to building an international business by raising capital in New Zealand, Xero being the most mature example.
And there are other new options enabled by the internet, like Kickstarter crowdfunding, or the home grown version Snowball Effect, which is performing well for hi-tech ventures.
Drone manufacturer Aeronavics recently raised twice the $750,000 it was seeking to fund growth on Snowball. A small firm based in the surfing mecca of Raglan, Aeronavics would have found it very difficult to secure this much capital at a reasonable cost in the past.
This progress has been shaken with a rash of negative earning announcements by the tech community.
Gentrack issued a profit warning in August 2014, only two months after its listing.
Orion Health, which attracted huge interest in its 2014 listing, took a hit when it recently disclosed it had earned less than expected in the last quarter of 2014.
The Wynyard Group experienced strong revenue growth of almost 20 per cent in the year to December 31 but this fell below their forecast revenues.
The latest tech wobble is from Serko, who warned the market two weeks ago that its sales would be at least 4 per cent below their listing prospectus. Underlying these results are some particular dynamics many of our tech companies are facing.
For example, the challenge for some is the size of average sales relative to their turnover.
Firms like Orion Health or Wynyard are doing large deals with publicly funded organisations, that take months if not years to sell, and when confirmed make a major contribution to overall revenue, or leave a significant hole in the sales goals if delayed or lost.
While I am not familiar with the specific approach to sales forecasting of any particular listed tech stock, there are several ways the average Kiwi tech exporter could strengthen the way they estimate what they can sell in a financial year.
The first key is ensuring you have a strong foundation to build forecasting models on. I've seen companies build highly detailed sales forecasts and associated action plans without a clear understanding of their market.
Avoiding the ''widgets to China'' syndrome. These are forecasts based on the logic that ''if only I can sell my product to 0.5 per cent of their 1.6 billion people, I'll be rich''. Any forecast based on this logic looks great but doesn't stand much scrutiny.
A few questions quickly undermine this approach, what segment of this market actually buy widgets, how often, who from, at what price and what other choices do they have. The massive market quickly shrinks.
Forecasts need to be built on a solid, quantified understanding of how many people might actually be willing to buy the product.
Second is ensuring the pressure on sales teams to build their forecasts is realistic. In response to management pressure, sales can come up with a forecast designed to meet the stretch goal by growing steadily for 10 months and then jump up for the last two, producing a ''hockey stick'' graph.
The glaring gap in logic is what will cause this miraculous jump in sales to happen.
Lastly, is building from the bottom, the market opportunity, upwards. The alternative is a forecast built by simply taking the previous year's sales and adding a percentage.
It is as easy as plugging a formula into a spreadsheet. This is probably the most common approach, but ignores external factors like larger market forces and the actions of competitors.
Technology companies have gone from the nerdy edge to the mainstream of business. The growing share of tech firms on the NZX is evidence of this.
The mainstream challenge is to be able to show the same disciplines that those boring old mainstream businesses understand well, investors reward those who deliver on what they promise.