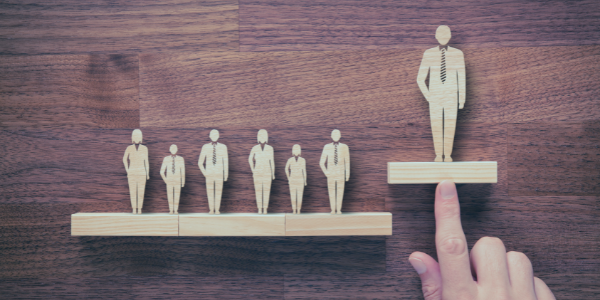 Hi-tech and professional services identified as HubSpot's two strongest verticals
Marketing technology has exploded in the last few years to include a dizzying array of tools, technologies, and platforms. Helping provide some clarity around the marketing automation category of this sector is respected industry analysts Gartner's Magic Quadrant, which analyses all the major players, and recognised HubSpot in the 'leader' category.
Gartner define marketing automation systems as those that '' . . . capture, qualify and nurture leads to the point that they are sales-ready, then align them to the appropriate sales team member(s) to drive toward a closed deal. B2B marketing automation platforms assist with data cleansing (by eliminating incomplete or redundant lead information) and lead augmentation (by providing additional data about prospects).''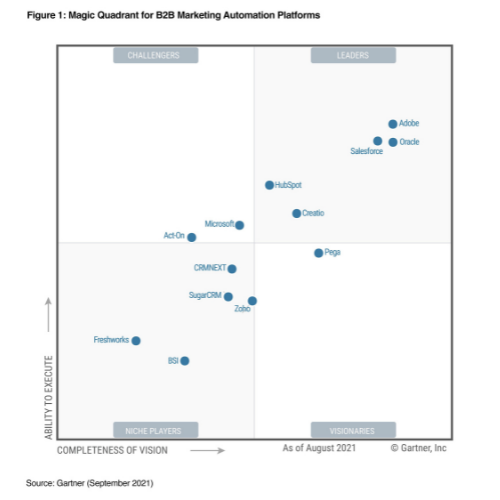 What is the Magic Quadrant?
A Gartner Magic Quadrant is a culmination of research that asks two key questions:
Which are the competing players in the major technology markets?
How are they positioned to help over the long haul?


Gartner uses a graphical treatment and a uniform set of evaluation criteria to determine how well tech providers are aligning with their stated visions and how successfully they're performing against Gartner's market view. The Quadrant assesses four types of tech providers:
Leaders - they perform well against their current vision and are well positioned for the future
Visionaries - they understand where the market is going, but are not yet performing well
Niche Players - they focus successfully on a small segment, or are unfocused and do not out-innovate or outperform others
Challengers - they execute well today or may dominate a large segment, but do not demonstrate an understanding of market direction
Gartner's definition of a Leader:
"Leaders have a broad and deep ecosystem of technology partners, sell successfully into more than one industry, demonstrate broad support across all the assessed B2B Marketing automation use cases, and have demonstrated an ability to sell to and support enterprise-scale customers on a global basis."
HubSpot was assessed as a leader alongside products like Adobe, Oracle and Salesforce. The report noted HubSpot strengths such as usability: ''ease of use remains a differentiating attribute for HubSpot, with a common interface across all modules (including Sales Hub and Service Hub) and a unified data model. The product learning curve is less steep than some other products in this research, while the robust onboarding program and self-help resources make it a solid choice for smaller marketing teams. Gartner Peer Insights users noted a favourable balance among the platform's functionality, flexibility and extensibility.''
Gartner concluded that ''HubSpot demonstrates a clear understanding of the marketing automation market and its own value proposition. Successive years of 30%+ growth rates have enabled HubSpot to take clear leadership in the midmarket, momentum it is now using to move upmarket to the enterprise segment.''
As a Diamond HubSpot partner, the team here at Concentrate are not only HubSpot experts, but unashamed advocates of HubSpot as sales and marketing software that can deliver highly efficient growth. We've put together some content that will help you evaluate HubSpot as a marketing platform, and how to choose a partner for your HubSpot journey.
If you'd like to learn more about why HubSpot is considered a Leader in B2B Marketing Automation Platforms, download Gartner's complimentary report. We also produced the Ultimate Guide to HubSpot for B2B Tech.