5 min read
April 20, 2017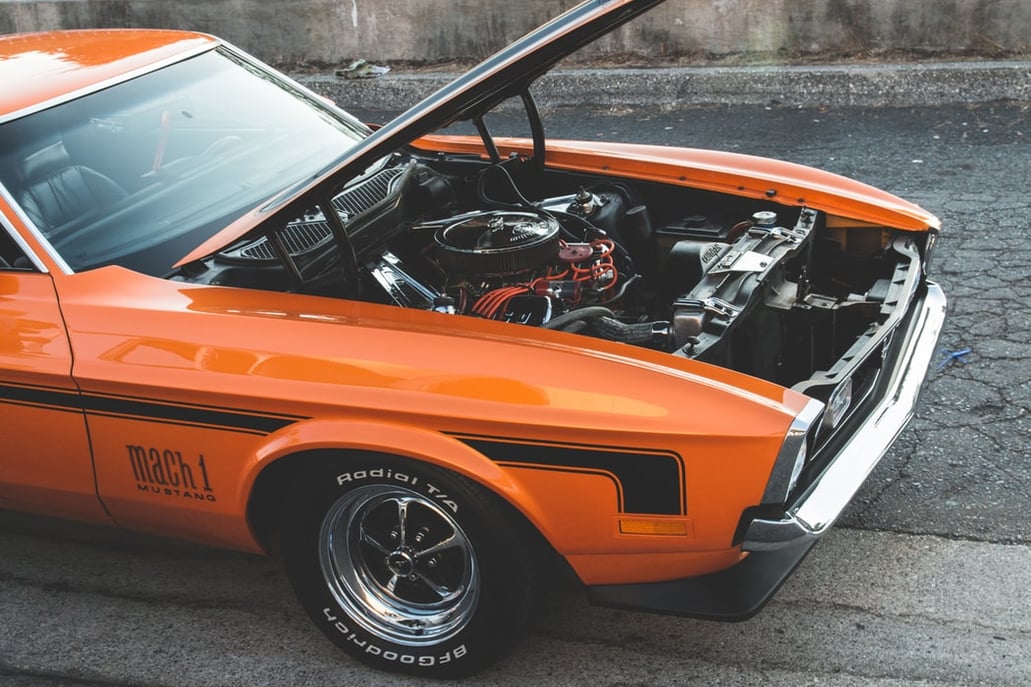 Recent data from Forrester says that two-thirds of a buyer's research is completed before reaching out to sales. Does that mean we need less sales people? That we should simply turn up the online marketing to generate the conversions?
For B2B tech it is completely the wrong way to look at the issue. The 'digitisation' of the sales process is an opportunity to supercharge your sales team, not cut it back. Let them focus more on dealing with qualified leads, and less on trawling through the tyre kickers.
Ensuring that the sales team is ready and armed with the best tools is a role that marketing should play in the sales process, often described as 'sales enablement'. Sales enablement is defined as the technology, processes, and content that empower sales teams to sell efficiently at a higher velocity. This makes the sales job easier, more transparent and more successful.
We have put together eight key ideas around sales enablement that you can employ in your organisation:
Idea 1 – Prioritise leads and help sales teams use triggering events
Rather than sending all qualified leads through to sales, it helps to prioritise and sort these so that the salesperson has greater context prior to having a discussion with the lead. Understanding the pain points of a lead is one helpful way to empower your sales team. By analysing lead data and following behaviours and patterns, you can start to build a picture of their key pain points. For example, a lead who read a blog on easy system implementation on your website, and then looked at your product page that refers to easy integration, indicates that they may be concerned with the integration and implementation of new software. This can help the sales team by providing a level of context to their conversation.
Idea 2 – Continually review your marketing-qualified lead and sales-qualified lead definitions
Marketing-qualified leads and sales-qualified leads are definitions that are developed based on your sales process and in conjunction with your sales team. They are indicators for when a lead has reached a point where they are ready to be passed to sales, and then when they become legitimate sales prospect. For example, a marketing-qualified lead may be someone who has visited your website 10 times in the last 30 days, downloaded two pieces of content from your website and visited your pricing page. However, these criteria are a static thing. They should be dynamic and be reviewed continually as your understanding of the buyer persona deepens and lead volume and quality increases.
Idea 3 – Keep your defined lifecycle stages real (and simple)
Too often CRMs (i.e. your sales database) are set up based on a best practice model for lifecycle stages. This is almost never going to work for organisations, unless you are prepared to re-engineer your existing approach. Sales processes (documented or not) will already exist before a CRM is implemented, so your CRM should reflect what currently happens already within your organisation, this includes your terminology. For example, if your 'prospect discussion' stage is referred to as 'having a coffee' internally, then call it that. If your CRM isn't simple and reflective of what you currently do internally, your sales team are going to switch off and not engage with the CRM. Take the time instead to understand the sales process, how they engage with a prospect, the number of steps they usually take, and what they call each one. It's better to have less stages in the sales lifecycle initially and then increase it once your team is fully engaged with the system.
Idea 4 – Engage sales teams early in the lead engagement process
While a perfect model of inbound marketing has the sales person getting enough quality leads to fill their days and quotas, this takes a long time to get to. You can't be afraid to have the sales team engaged early, picking up the phone to leads in the system, even if they haven't reached the 'perfect' point yet. As your system matures and your lead volume increases, the sales team fall further down the pipeline, but in the meantime get them into the system, looking through the leads and getting in touch with some of them.
Idea 5 – Keep automating common sales activities
CRMs, like the one we use, HubSpot (extra value tip – it's free!), offer a range of tools that can help your sales team automate their activity and free up more of their time. Things such as meeting schedulers, notifications and templates all exist to make their lives easier and to help them focus on having quality conversations. Help your sales team to set up sequences that will allow leads to book meetings or a demo directly, send them a follow up email with useful resources, and then start to populate a proposal based on the topic of the meeting.
Idea 6 – Create reusable email sequences
Turn your most effective and repetitive sales emails into templates you can personalise, optimise, and share with your team. Rather than reproducing similar emails in 10 different ways across your sales team, create a template where only personalisation details need to be changed. This helps recognise your sales superstars by using their content and also frees up a lot of time required setting up new emails each time. This also helps to create a consistent look and image across your sales offerings, boosting your brand and helping come off as professional to your sales prospects.
Idea 7 – Create a library of useful sales content for your sales team to use
While your marketing content (case studies, reports, guides etc.) might be helpful for your sales team, there may also be a range of specific sales content that you can use to nurture your sales leads through to a sale. Sometimes, customers aren't willing to do a publicly published case study but will happily produce something that can be used for one-on-one sales purposes. Likewise, tools such as ROI calculators and checklists can be helpful content to accompany your sales emails. Have a look at the content that already exists and what is missing to create a library for the sales team that they can have at their fingertips.
Idea 8 – Develop a community of advocates to help tell your story
Customers are key in your sales toolkit mentioned above. They can be used for referrals, references, case studies, product reviews and social media responses. Developing a pool of engaged and vocal customers can help alleviate any fears that potential customers may have as they move closer to a sale. Nobody sells your message better than a user. Their message is always going to hold more weight than your sales team so use these to your advantage and develop a suite of options for your sales team to use.
Making sales enablement part of your B2B lead generation strategy can strengthen the relationship between sales and marketing as well as creating more success for your sales team. By going through the above tips, you are ensuring that you are setting up clear communication channels and arming your sales team with the technology, processes and content to supercharge their efforts.