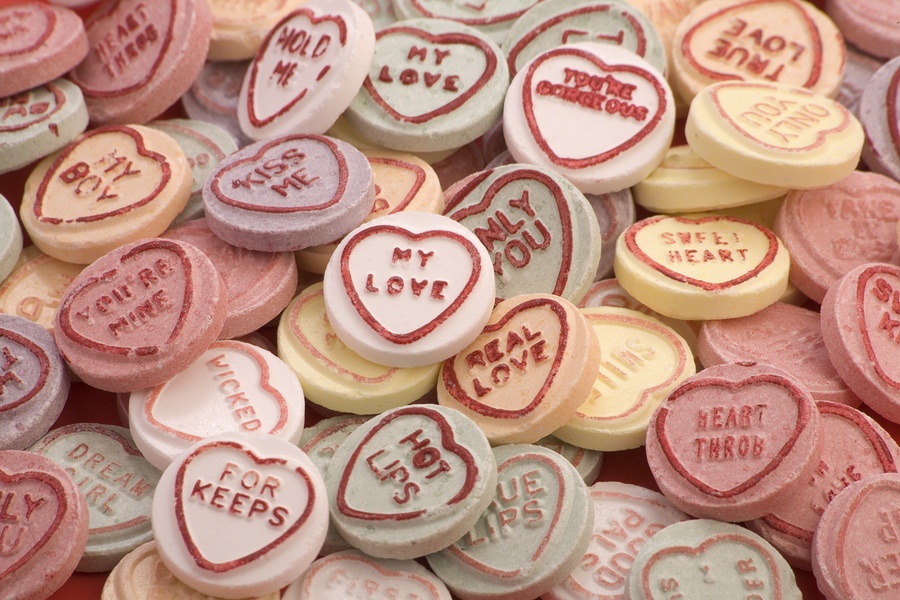 The Press, February 2014.
Valentines Day is coming around again this Friday and with it the avalanche of ridiculous retail hype. Every year it becomes more about selling chocolate, flowers and cards, and less about being any real celebration of romantic love.
And no, this is not a long-winded excuse for not buying my wife flowers.
The same dynamic is occurring in the world of marketing, as hype and commercialisation increasingly overtake the discipline's useful contribution to business.
It's time to put some love back into marketing.
Valentines Day, originally a feast day for a Christian saint called Valentinus, became associated with romance in 18th century England. In 1797 The Young Man's Valentine Writer was published – a collection of romantic messages and rhymes young men could use to woo the objects of their affection.
As mass printing evolved and the postal service developed, Valentines Day started becoming more of a commercial proposition, to the point where millions are spent on the feast each year.
According to the Statistic Brain website, in the USA 180 million cards and 196 million roses were sold on the day in 2013, with the average US adult spending $116.
What was once a magical celebration between young lovers has become another commodity.
It's the same with modern marketing. As it has become cheaper and easier to communicate with potential customers, marketers have exploited it.
Sending mass messages to people through channels like junk mail, addressed mail, email and advertising is easy, so we avalanche a poor defenceless public.
The Press recently reported that roughly one kilo of junk mail is stuffed into Christchurch mail boxes every week. Add that to advertising in every possible medium and millions of spam emails and you have an increasingly overloaded and jaded audience.
The implication for marketers is that consumers are becoming more and more immune to their messages.
According to a study published in Bloomberg BusinessWeek, viewers of commercials during the recent Super Bowl remembered fewer than 10 per cent of them – a poor investment for companies like Budweiser, Doritos, Coca-Cola and PepsiCo, who spent upwards of US$5 million (NZ$6.05m) for a 30-second spot.
Some broader US statistics from marketing software company Hubspot reinforce the point.
Forty-four per cent of direct mail is never opened, 86 per cent of television viewers record programmes and skip the advertising, 91 per cent of people regularly unsubscribe from marketing emails, and over 200 million people have opted to be on the do-not-call database designed to protect them from telemarketers.
It has become a war, where consumers try to shield themselves from the marketers screaming banal messages at them.
As a marketer, how can you avoid this losing battle?
It takes a completely different mindset; you don't market to your prospective customers, you market for them.
Instead of harassing them to buy your product, try and help them meet a need that requires them to look for a product like yours.
For example, if you are wanting to get fit and running might be an option, a running shoe brand that provides free resources and ideas about how to get into the sport and follow a programme is more likely to grab your attention than one that simply offers glossy adverts.
Online accounting software company Xero is a good local example, offering all kinds of resources to its small business target market via its website. You can get tips for improving invoice payment rates, a primer on cloud computing or a guide to succeeding in online retail.
This is useful information in its own right for a small business, but could also lead to sales for Xero. It's a powerful approach, especially in markets selling technology products business to business (B2B).
A recent UK study by IDG of 1100 corporate buyers of information technology products showed how important useful content was when they buy. During a buying process the typical respondent used eight pieces of content (for example books, whitepapers, case studies, video demonstrations etc), sharing it with other decision-making colleagues online or by email.
A cautionary note was that while the decision-makers had a strong interest in good information, they found too much of it had ''marketing buzzwords'', was too biased or too general. As marketers we have to resist the temptation to sell, and instead focus on helping customers buy.
Marketers that can provide these kinds of buying tools in the right format have an enormous opportunity to cut through the cacophony of promotional messages. Instead of pushing out marketing messages, use channels to encourage people into your website to consume useful content that will help them make a buying decision.