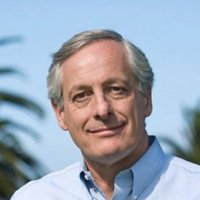 Tech industry legend (and a former employer of mine) Sir Gil Simpson, always defined innovation as "success through difference". That is, innovating was about taking new and novel approaches to solving a problem, but they also had to be commercially successful to count as true 'innovations'.
I was reminded of Sir Gil's maxim when reading this interesting piece in Idealog Magazine about New Zealand innovation from Silicon Valley venture capitalist Bill Reichert. Bill has been in New Zealand for a month meeting lots of local business people, educators and government agencies as part of a role as 'entrepreneur in residence' at AUT University.
Bill offered a bunch of observations and recommendations, most of which were consistent with Concentrate's experience of working in the hi-tech sector at all stages of the innovation chain, from university research terms right through to large and successful exporters, over the last 14 years.
The thrust of the article was that while he observed plenty of talent, activity and courage in New Zealand, we need to focus more on developing our technology ventures into large and internationally successful businesses. Success through difference.
A specific recommendation from Bill that resonated with us, was to increase support for upskilling Kiwis on selling their technology. "Before any Kiwi entrepreneur talks with a Silicon Valley investor, he or she had better connect with several local customers and be able to prove they have a valid US customer acquisition model. Kiwis are not generally comfortable with selling; the culture emphasises the virtues of self-reliance, not the art of persuasion. Good entrepreneurs are good salespeople," he wrote.
This echoes a common refrain from our annual Market Measures study, where improving the efficiency and quality of sales is a high priority for tech business leaders. Sometimes it's good to have these issues reflected by an expert from the home of technology.
Read the latest Market Measures data at www.marketmeasures.co.nz