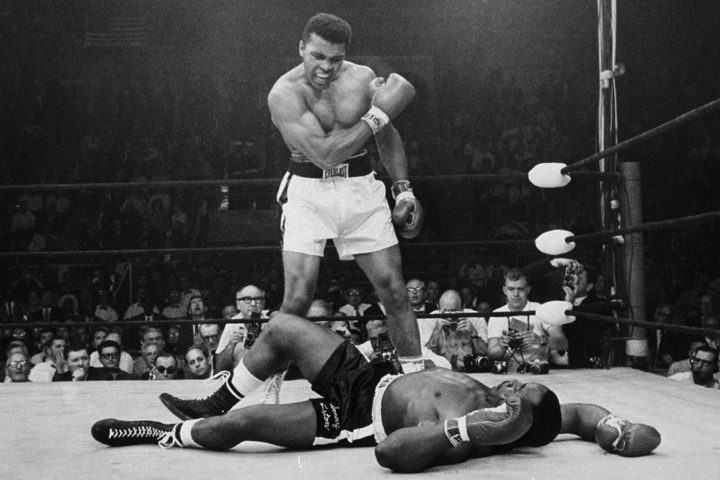 With the recent passing of the great Muhammad Ali, we have all been reminded of his outstanding ability and actions inside and outside the ring.
However, it was his confidence that really stood out. Ali was the ultimate showman, and some people called his behaviour arrogant, but his ability to combine extraordinary confidence with extraordinary boxing skill captured the attention and admiration of people around the world, evidenced by the mass outpouring of affection in recent days.
"I am the greatest. I said that even before I knew I was. I figured that if I said it enough, I would
convince the world that I was really the greatest," Ali was quoted as saying.
Kiwi tech companies are too often guilty of being too humble and modest and when they have so much to offer customers. Ali said, "At home I am a nice guy: but I don't want the world to know. Humble people, I've found, don't get very far".
The 2015 Global Innovation Index Report, ranked New Zealand 15th out of 141 countries, our tech sector is the 3rd largest exporter for NZ (and fastest growing), and is expected to surpass $15 billion by 2025. New Zealand has some truly 'confident' tech companies, with established players like Orion, Xero, Tait, F&P Healthcare, Rakon, Weta Digital and Dynamic Controls to name a few.
Unfortunately, we tend to have a few large tech companies and long tail of firms locked into perpetual start-up mode. In the 2015 Market Measures study of 323 hi-tech companies in New Zealand 69% of companies were turning over less than $5 million per annum, with only 5% earning in excess of $50 million.
These companies are creating outstanding technical products, often breath-taking in their cleverness, but not enough of them are out there beating the drums, or if they are, they tend to talk too much about themselves and too little about the customer benefits they can deliver.
So how do you put a bit more 'Greatness' into your tech marketing? It is not necessarily about screaming hyperbole as loudly as possible, but being smart about the way you find and exploit markets offshore.
One thing people don't usually think about when it comes to Muhammad Ali, is the amount of time and dedication he put into his training, planning and preparation. "The fight is won or lost far away from the witnesses, behind the lines, in the gym and out there on the road, long before I dance under those lights".
So what can Kiwi tech companies do 'in the gym and on the road' to make it on the world stage?
Focus: if you clearly define the 'sandpit' in which you are playing it becomes a lot easier to understand and have the courage to dominate it. The challenge is finding as small a niche as economically possible to start with, then go as hard as you possibly can at that segment.
Confidence also means investment. If you are assured about the target market you should be assertive about investing heavily in developing that market, raising awareness of your product and generating demand.
Building it and expecting them to come is not a confident approach. If you know who you are selling to, and that you can deliver value, then you should be resolute about telling people, loudly, about it.
Finally, confidence means charging enough for your product. If you have a tightly targeted niche and an aggressive promotional programme, you should have a strong brand. That means being able to attract a premium over your competitor, if you are confident enough.
The companies who succeed overseas display these characteristics. They understand their market well, promote themselves aggressively and can secure premium pricing. They set the foundations and work hard behind the scenes doing the prep work before stepping into the ring.
"The Greatest" may have left this world, but his attitude and legacy could rub off onto our growing list of tech innovators.
Download your copy of the 2015 Market Measures report and benchmark your tech firm against the industry.