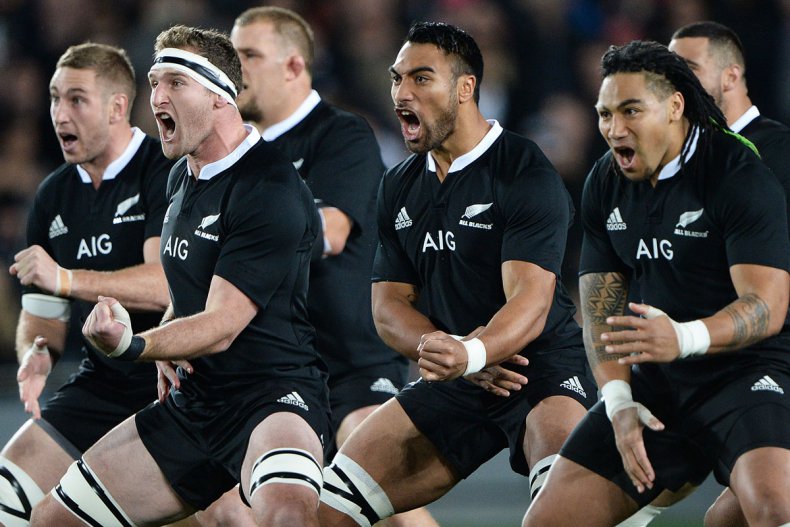 The Press, 2015
The All Blacks are world champions in 2015!
According to social media experts Radium One, the All Blacks have the strongest 'social score' of any rugby playing nations. Combining the team's Facebook, Twitter, Google+, Youtube and Instagram, our beloved ABs boast 4.5 million followers, thrashing the hapless English on 2.25 million and South Africa on 1.36 million. Australia didn't even rate a mention.
This is evidence of how much our engagement with big sporting events has changed since the 2011 World Cup, which has implications for those looking to make marketing mileage out of it. There are lessons in this for any marketer.
Value for sponsors can't simply be extracted by a logo on the players' jersey and some TV advertising surrounding the game. That formula's not enough when a large chunk of your audience is engaging with the event online, particularly through their social media accounts.
The challenge then becomes how to engage with consumers on these platforms, and the traditional old marketing approaches don't work. Having a smiling rugby star endorse a brand doesn't connect with people and motivate them to share with their network.
What the smartest brands are doing is creating 'content'; stories and information that educate, entertain or move us, to the point where we want to 'like' it and share it with our friends.
World Cup sponsor Land Rover take on this has been to produce a series of 11 stories about amateur rugby clubs from around the world, from Soweto in South Africa to Cus Siena in Italy. One of these stories alone garnered 111,402 views on Facebook.
Korean electronics manufacturer Samsung developed a series called "School of Rugby" featuring English greats Martin Johnson and Lawrence Dallaglio providing a tongue in cheek rugby education to a young British comedian. 2.8 million people have watched one of these episodes on Facebook.
All Black legend Jonah Lomu has been a star of Heineken's content marketing campaigns, including an entertaining practical joke played on patrons of an English pub which has had 253,000 views on YouTube so far.
Finally, even our own Air New Zealand have got into the act with their "Men in Black" safety campaign which have gone crazy online, recording 3.13 million views on You Tube to date.
None of these marketing campaigns involve explicit promotion of their products, rather they seek to offer the viewer some inherent value in the form of entertainment or information to engage us. Of course they want us to be influenced by this and ultimately want to buy their products, but it is a more subtle, consumer-focussed approach bought on by the power of the internet.
They have to earn our attention, rather than interrupt a good footy game with an inane TV advertisement.
This dynamic works in other, more prosaic areas of marketing, such as the B2B tech marketing world in which I work. Providing potential buyers with useful content online is becoming more and more critical in attracting and converting potential customers.
This is because buyers of technology products, small and large, are starting their purchase process online, doing their research and evaluation before they even make contact with you. According to a study by the Conference Executive Board, 57% of a prospect's buying decision is complete before that person actually makes contact with you.
The risk for companies not effectively engaging online is that are increasingly becoming invisible in this 'digital' sales process.
How do you address this? There are three key steps to consider initially.
First is understanding what groups of people are typically buying your product. Are there a few distinct sets of people with different needs in the buying process? For example, an owner or CEO who has high level goals to a technical manager with more specific functional requirements. Your marketing programme and website needs to cater for these different 'personas'.
Second, clarity around what is needed by these personas at different stages of their buying process. What kind of information do they need when they are simply researching your type of product, to get them into the top of your sales funnel? Once they are a bit more interested, what kind of content helps them compare and validate your product against others? Then the challenge is how are you going to trigger a sales engagement?
Third, implementing a way of delivering this information to these 'personas' and tracking their behavior. There is little point in investing in any of this, unless you can track how it delivers leads ready for sales to close.
I for one enjoy the kind of marketing this new world forces on the big sponsors of the Rugby World Cup. Endless brand adverts become boring, but entertaining and informative content is worth my attention.
With a bit of thinking, you can do the same with your business, even without the pulling power of a brand like the All Blacks, who will hopefully be more than social media world champions on 1 November.