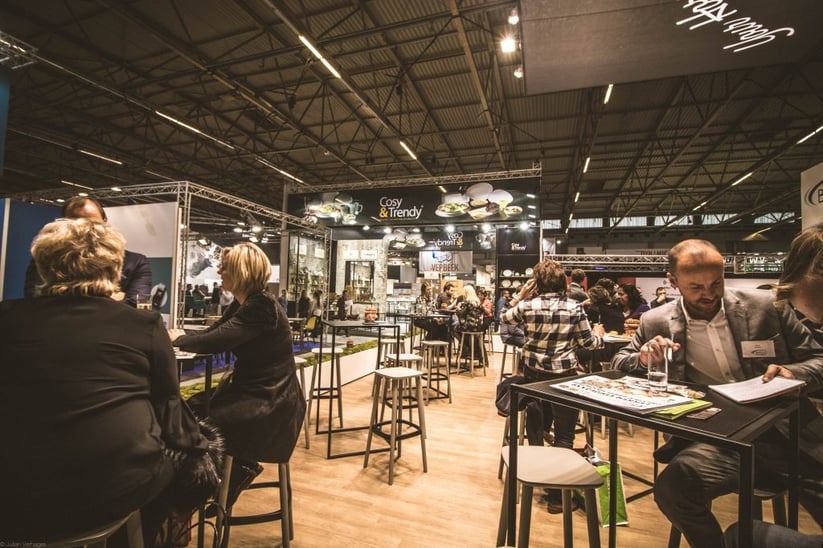 For most of us the necessary evil which is the industry trade show looms large in our calendar of marketing activity and even larger in our annual marketing budget. For the typical Kiwi tech company around 40% of all sales and marketing spend is spread across two marketing tactics - industry events and website development. So how do you ensure you are presented at the right event and more importantly, generate qualified leads and make the most of your investment in those events?
1. Plan and commit
Whilst not entirely clear on the ROI you got from last years' show, you've already booked your slot for the 2018 event because you feel 'not being there' says more to the market place than having a presence. Fair enough - only 50% of NZ tech sector responders to Market Measures self-rated their trade show exploits during 2016 as effective.
Research is essential. Are you still targeting the most appropriate event for your business today? Who attends the event, are they the right size, type of customer for your product and services?
Know who the event is aimed at and who actually attends on the day. Event organisers are very adept at listing the companies who attend but requesting to see the individuals who attended last year's event will identify their role in the industry and whether they are the right decision makers for your product or services. The purchase price of those attendees lists vary but if used effectively can be a sound investment.
2. Prepare
Determine internally what your core message will be for this event/this year's marketing. What core proposition are you offering the attendees of this event? Why do they want to come to your booth/stand, what will they gain?
Enter any pre-promotional activity the event organisers are offering; ensure your logo is listed, you are entered into the programme, links on website/online promotion. Use the event supplied email banner on all your comms and website leading up to the event. Deadlines for these type of activities are often early and can be strict; make contact sooner rather than later to understand each events requirements.
Equally it is good practice to know what you are aiming to get out of your investment at this event. What goals do you have? How much awareness do you want to build, how many leads are you aiming for? If you don't identify these numbers before your event how will you know if it has been a success or not?
3. Team responsibilities
Naturally there are a lot of moving parts to planning an event and inevitably it takes a team to get these sorted. The key to successfully leading a team for this is communication. Make sure they all know the overarching goal for your company – what main positive do you want to get out of your attendance at this event?
Next ensure everyone knows what they are responsible for; planning/building the booth, pre-event coms, attendee goodie bags, up to date collateral, uniforms, personnel travel/accommodation, manning the stand, lead collection. Not only the practical things need to be covered but do your team know how to talk to prospects on your stand? Do you have a triaging strategy in place – where one of the team qualifies stand visitors, while another deals with those qualified as serious prospects?
4. Promote, promote, promote
None of this is relevant however, if you don't get the footfall. You need to tell EVERYONE you are going to be at the event … and then tell them again … and again. Existing customers, prospects, new contacts, partner companies. Promote your upcoming event on your website, email signature and in all regular comms like newsletters, statements, invoices. Use your usual social media channels to spread your reach further and explain what your target audience can gain not only from coming the event and but specifically by coming to visit you.
5. Running lists
Not everyone is a natural event planner but there are a number of tools out there which can help in the planning and monitoring of any size event you might end up organising. However you choose to run it; digitally or manually it helps to have a checklist, update it regularly and share it with everyone.
6. Follow up
The key is ensuring your record leads accurately at events. While some events offer electronic lead capturing, it can be better have your own e.g. a simple tablet or smartphone-based form that drops visitor data straight into your CRM. Our clients often use prize draws to incentivise visitors to provide their information.
Just as important as the pre-coms promotion is the follow up, post coms. Not only with those who expressed an interest when visiting your stand but all who shared their details with you. The 'hot' leads can be called – within a short timeframe of the event and maybe you'll be arranging a second meeting to talk through in more detail how your company can help them. If not, then they can be sent a follow up email with links back to resources or content on your website relevant to them.
The rest of the contacts collected should also be emailed within a week of the event and also offered a link or CTA to download relevant content from your website. Mark them in your CRM to join your nurture programme and receive regular comms. If you don't have an automated marketing platform to help you manage these prospects you need to talk to us.
Not only is it important to follow up with the prospects however, but let your team know the outcome of all their work. How did you measure up against those goals you set at the outset? What was their feedback, what suggestions do they have for next year? Is this an event you want to repeat or are you wiser to search an alternative?