the coolest new product updates from HubSpot
When it comes to mar-tech solutions, there are literally thousands of potential options. While I can't say Concentrate has tried every one (although we did once hire a summer intern to review as many as she could in a 6 week period), we do find HubSpot a good fit for Kiwi B2B technology companies. And we're not saying that just as a Diamond Partner.
HubSpot are continually innovating, looking for new ways to provide its customers with the best inbound marketing results. And to prove it, we're taking a look at what's new at HubSpot in the last few months.
HubSpot regularly release product updates. You can view them all here, but there are some we liked.
Landing pages now available in HubSpot Marketing Starter
The goal of a landing page, essentially a page on your website, is to engage your audience and convert visitors into leads. Think of them as digital sales reps who are gathering information about potential customers. The great thing about these reps is that they work 24 hours a day, 7 days a week and don't require an expense account. By gathering information about your website visitors, you can build relationships with your leads so that your real sales reps can focus on the most qualified contacts.
If you're using HubSpot Marketing Starter, this update means you can now build landing pages using HubSpot's easy-to-use Drag and Drop builder, as shown below: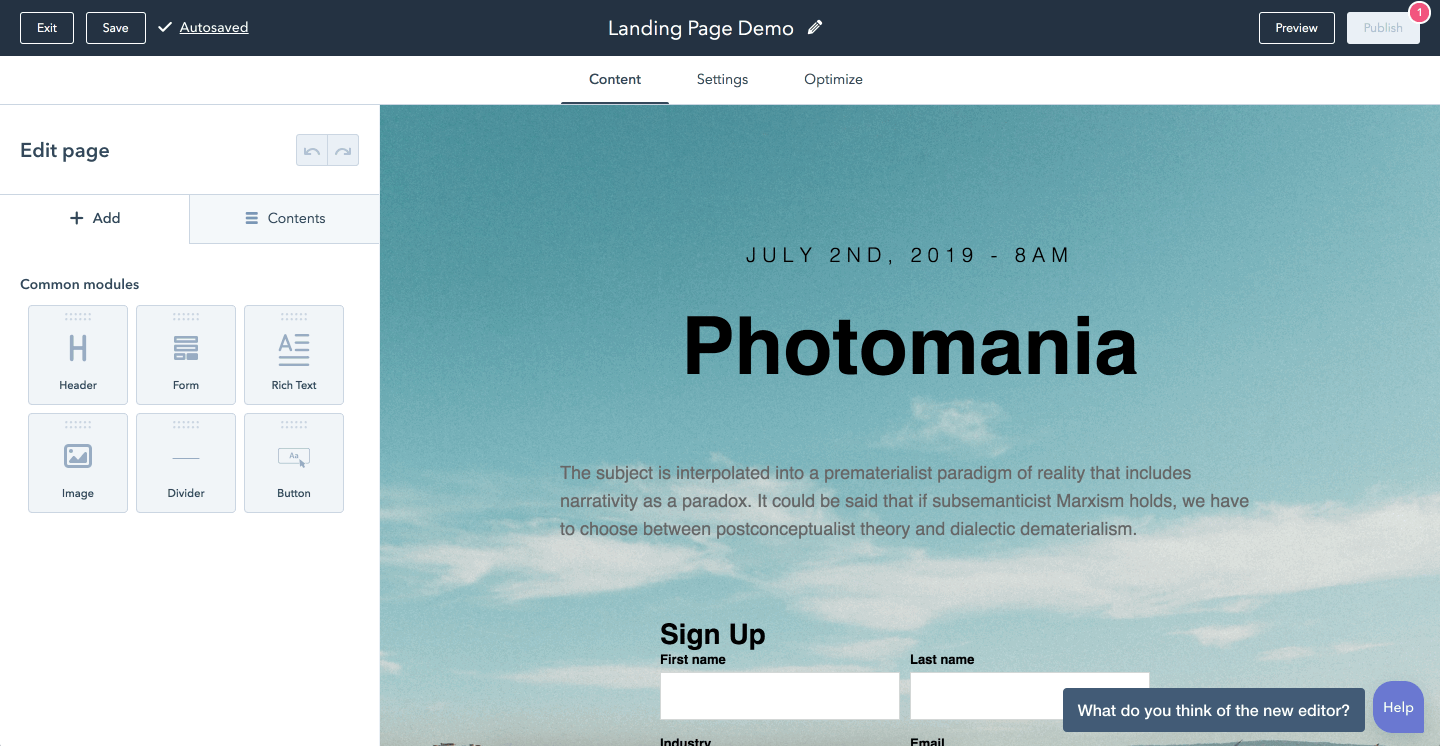 It's an intuitive interface designed for marketers with a library of pre-built templates available to choose from. You won't need to get the IT guy involved anymore! This tool means starting and scaling your marketing efforts has never been easier. There's a free lesson available if you're keen on learning more.
Reporting drill downs
Until now, HubSpot charts provided an overall visualisation of your data. If you needed to investigate further, you would have had to navigate away to another tool and build a filter or a list to see the data. The new update with reporting on the HubSpot dashboard means you can drill down into each chart within the little widget itself. You can click on a datapoint of the chart and see the contact or deal information right there on the chart.
Here's an example - with this marketing performance chart, you could drill down to the sources your traffic is originating from as well as the individual contacts that make up the report: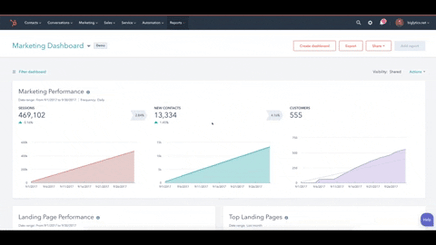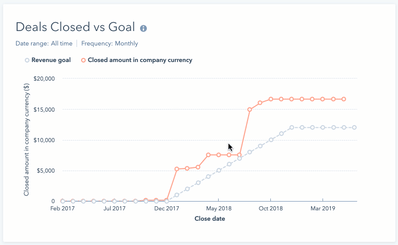 New update to the Wordpress plugin
The HubSpot Wordpress plugin is a great way to integrate your marketing tools with your website. It's used to sync-up contact information from your website to the HubSpot CRM, segment them and even send out automated emails. It can also be used to build standard forms, pop-up forms, and chatbots easily and publish to the WordPress website.
The new update provides a dashboard that shows how many contacts you've generated and the lists used to segment them – all from within Wordpress. You don't have to navigate away to your HubSpot portal! You have a quick and easy view of how many contacts your website has generated and then segment them to use in campaigns with the lists tool.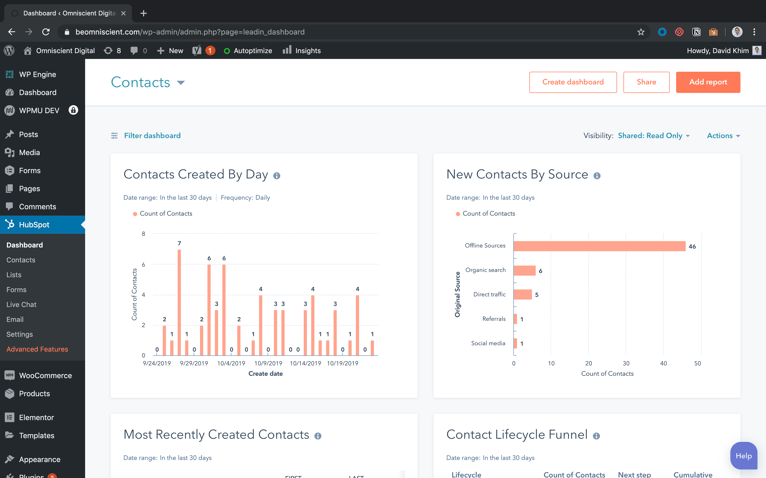 Social media updates
Earlier this year, HubSpot announced several social media updates that made social reporting and interacting more user-friendly and informative! Here are some of our favourites:
Social media reporting now provides historical data for the last 60 days once your brand's social accounts are connected, meaning you don't have to wait to get started with the tool.
If you're a user of HubSpot's 'Conversations' tool, another exciting update is a new, free Facebook messenger integration that enables you to create a Messenger bot experience for your Facebook Business page – all from within the HubSpot Conversations inbox.
The data found within social reports is also now reflective of your social performance across Facebook, Instagram, Twitter and LinkedIn Company posts with connected accounts, regardless of what tool you used to make the post.
With only days to Christmas, we hope you've enjoyed this early treat of HubSpot goodness.