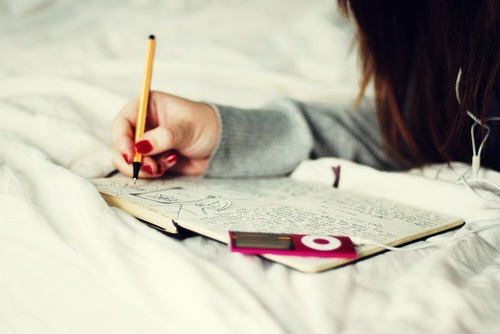 The Press, October 2015
''Blogging'' sometimes seems like the equivalent of a teenage school girl's diary, endless posts about minutiae in which only the writer is interested.
Are blogs corporate selfindulgence or smart marketing?
Used in the right way, the humble blog can actually be a very effective way of generating more sales opportunities from your website.
What is a blog? Originally called a ''weblog'', it is simply a section of your website you update regularly with articles that may be interesting, entertaining, challenging etc.
Originally largely a personal online journal, blogs have become more common for companies.
Wikipedia estimates there are around a quarter of a billion blogs, with The Huffington Post rated as the most followed blog, attracting 110 million people each month.
While not attracting the same sort of traffic, the more humble blog of a typical company can deliver real value.
Marketing software company HubSpot conducted a study of 13,500 of its customers to understand the effect of blogging on website traffic and the generation of sales leads.
They found that companies that post more than 16 blogs per month generate 3.5 times the traffic to their website of a company posting less than four times per month.
Companies doing the 16 plus monthly blogs attracted on average 4.5 more sales leads than those doing 0-4 blogs per month.
There was a cumulative effect also. Because a blog stays on your website, and continues to be indexed by search engines, it keeps on delivering a benefit.
Firms with more than 400 posts had considerably more traffic and leads than those with less than 100 overall.
Why is blogging so effective at generating website traffic and leads?
By writing a blog post you are creating another page on your website, an extra page that can be indexed by search engines and found by consumers looking for what you sell.
A blog also gives you something to share on those pesky social media channels that can be so hard to fill.
Blog posts can also be linked by other websites, making it easier for more people to find you.
A rider to all of this, is the 'right' kind of blog, which means writing nothing about yourself.
Nothing about your company and its products? How does that generate website visitors and sales leads?
Fundamentally a blog is a way of addressing common customer questions, not blatantly promoting your products.
The gauge of a great blog is that it rarely mentions your products or service, it simply examines the customer's typical problems and provides relevant answers.
A great example is United States company Groove, a producer of simple help desk software, that has developed a hugely successful blog.
The subject of their audaciously honest blog is tracking their journey from a start-up to US$500,000 in monthly revenue.
Groove simply share all the lessons they are learning while trying to build a company, covering everything from marketing to employee remuneration to business planning to product management.
Starting out with 1000 unique visitors a month to their website in 2013, Groove have built that to 120,240 per month, mainly off the back of their highly popular blog.
And they have almost hit $200k per month in revenue.
Content is the main barrier to firms producing an effective blog, as they simply can't think of material outside the box of yabbering on about their company, their products, their employees or their office.
These subjects are exhausted pretty quickly, but customer problems and questions are an almost limitless source of content.
Blogs are not something you can easily outsource to a writer and expect them to churn out compelling content.
A professional writer or content producer is useful at efficiently producing blog content, but the ideas and insights normally need to come from the key people in your company.
That's because they have to be a genuine effort to address a customer problem and offer insightful, independently useful, valuable advice.
For a contracted writer that is hard to do in isolation, no matter how smart they are.
Efficient ways to generate blog content can be getting a writer to simply interview a company leader or subject matter expert and then put a blog post together.
You can often locate a goldmine of content in material stored away on your company networks: articles, presentations and training materials produced over time that contain nuggets of information valuable to a customer.
Once you wrap your head round this concept, you can use social media channels like LinkedIn, Twitter, Facebook, Google+ and Slideshare to promote it to your market.
You can also compile a series of them into a regular email newsletter.
Ready to blog? Here's how to start:
Brainstorm all of the possible questions a potential customer might have when looking for your kind of product.
Build out a three month content plan based on these questions.
Start publishing and sharing through every channel possible, measuring to see what works best to drive traffic to your website.
Blogs can be self-indulgent nonsense, but if they are truly about the customer they can be compelling and clever marketing.