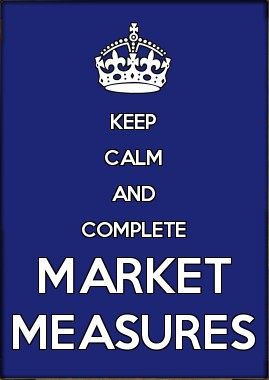 In the long run, there is a long run.
What goes around comes around. And other quotes like that one, are all true. I'll vouch for that.
Take out 5 minutes (ok, more like 11 minutes and 30 seconds) to complete the Market Measures 2014 survey. The time you invest in filling out the survey will help ALL Kiwi hi-tech businesses understand the sales and marketing techniques being deployed by technology businesses of all shapes, sizes and in various stages of growth.
In return for this investment of time, you will receive for free, the 6th annual Market Measures report (worth $250). The report will allow you to benchmark your sales and marketing spend against the industry average, discover the secrets of the fastest growing companies and understand the latest trends in marketing technology products and services globally.
Once you've completed the 2014 survey, feel free to read previous years' Market Measures reports to get a sense of what to expect.
Go ahead, give the Kiwi Hi-tech community a few minutes of your time and you shall receive much more. And you'll feel good about it too.