6 min read
September 23, 2019

Practical, interconnected and result-oriented

Lead generation is a combined effort of all the stakeholders in marketing teams. One way of lead generation might perform well, while others are not as successful. Essentially, all techniques of lead generation contribute to perform together. This blog looks at the top ten B2B lead generation tips in 2020 for Kiwi tech businesses.
1. SEO – organic and paid
Search engine optimisation (SEO) has been around for years, and is still a great way to generate B2B tech leads. However, with the increasing amount of competition and volume of searches, it can be difficult to perform well on search engine results without valuable content. To do well, it's not just the content that helps to get you on the first page, it's a combined effort with the right content and strategies. Valuable content that answers a question or solves a problem is what matters most.
In addition to organic SEO, pay-per-click can also lift you to the top of the search results. It often requires a fair amount of spending with quality Google Ads. These are now more dynamic with various advertising options. You can target a specific audience and get the maximum outcome with Google Ads.
2. Webinars
Webinars are another excellent way to generate tech leads. They're a great way to communicate with your prospects and take them to the next step. You can talk about a particular topic in a webinar, or you can be sharing your expertise, or your experience of a cool industry event. The webinar is a platform where people not only listen to you, but also interact in many ways, even just by asking questions. The popularity of webinars is growing, and you'll find they can contribute actively to your lead generation campaigns in 2020.
Some of the more popular webinar tools are GoToWebinar and Zoom. Both are great for broadcasting webinars and have different options to meet your needs.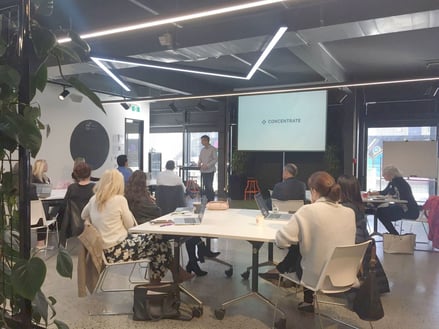 3. Events – workshops and meetups
Events are an effective way of bringing like-minded and industry people together. Organising an event can be time-consuming and to make sure it's successful, it's necessary to start well ahead of time, plan well, choose the correct audience, get a convenient venue for the event attendees, start promoting the event, and monitor the progress of the registration of the event.
Providing real tangible value for the attendees can help spread your good work quickly, which will ultimately lead to quality leads. Lastly, don't forget to communicate with them regularly using other media. A well-established communication platform can help you get the right lead onboard.
4. Newsletters
As it continues to do, communication will evolve in 2020. Some tried-and-true methods will still be effective though, and a newsletter is a great way to communicate with your prospects and let them know what your business is up to. You can include different things based on your prospect base and personas. Key areas include a brief message, blog digests, any upcoming events, any new offers, and of course any relevant industry news that might interest your audience. With the availability of technology to make our lives easier, your prospects want items of value in their inbox. We all know how hard it is to get a subscriber and how easy it is to lose them (they are just a click away to unsubscribe).
The frequency of newsletter can be weekly, fortnightly or monthly. Best practice depends on your business, and it's a good idea to start with monthly newsletters, then increase the frequency when you think appropriate.
5. Content marketing (high-quality, please)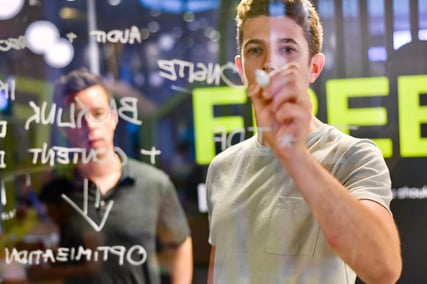 There's a saying that content is king, but in 2020, high-quality content will be the true royalty. Producing quality content is super important to build-up your prospects and ultimately leads. Good content doesn't just help to rank high with Google, but will increase the confidence of your prospects to make an informed decision. Quality content can be in multiple forms including blogs, eBooks, research reports, whitepapers, or educational content. Whatever the type of content it is, don't forget to offer a call-to-action (CTA) link, so you can capture lead details. A strong CRM, like HubSpot, can help you to track the activities of the prospects.
6. Online marketing videos – educational and instructional videos
Video content is becoming increasingly popular. Think about how many videos you get on your Facebook feed or how much time you spend on watching YouTube videos. The answer is – well, a lot. According to a recent research by HubSpot, more than 50% of consumers prefer video content over other contents. Videos are everywhere and people love those that are informative and entertaining. It's time to utilise this opportunity in 2020. You don't need a Red Professional Digital Camera or a hefty budget to shoot your videos; it can be done with your smartphone or camera. What's important is what you're offering in the video. You can talk about the solution to a certain problem or an experience that you think helpful to others. You can also mention how to contact you for more details, making a connection with the viewer to follow-up and build on.
7. Telemarketing
Telemarketing is a bit of old school technique, but the right form of telemarketing is still a great idea. It's crucial to have done proper due diligence on the prospect, so that you know that what you're going to talk about is valuable to them. Days of doing random cold calling are long gone. Knowing the right time to call based on the stage of buyer's journey and their profession can help increase the chance to engage with the prospect. It's important to call at the right time. For example, your prospect has had some interaction with your product or service, but is still in the decision stage. A call from your team can boost their confidence in making that decision. A user-friendly CRM like HubSpot can help you track the activities of your prospects and let you know the best time to call.
8. Networking
This is not everyone's favourite method. But the reality is that networking can help to expand the horizon of your business, and it doesn't need to be complicated. For example, in a networking event, it's better to engage a few people in detail, rather than saying hello and exchanging business cards all over the show. It's like a business Tinder; you fall in love with your prospect as love-at-first-sight, and you swipe right. Begin conversations in an interesting way, and avoid sounding like a stereotypical salesperson.
9. Social media – LinkedIn connection
Think about the amount of time most of us spend on social media every day. According to Statista, on average people spent 136 minutes on social media in 2018 and it is growing every year. That's why social media should be an essential component of your marketing mix. It's simple, and cheap – often, it's free. Four top social media platforms for B2B tech lead generation include LinkedIn, Facebook, Twitter, and Instagram.
For B2B lead generation, the power of social media is phenomenal. It's not just confined to finding the best person to recruit (LinkedIn) or best restaurant to dine in (Facebook), social media helps to build long-term relationships with your prospects. You can take the conversation ahead through messaging, commenting and in-post call-to-action to drive traffic to your website.
Social media is also a great way to educate your prospects, giving them the confidence to step ahead and become your customer. Regular social media activity is not only important for lead generation, but it also helps to broaden your online presence, and you have the option of utilising their paid advertising.
10. Email marketing
There's a reason email marketing is still around – it's a very powerful tool. It's much more than just sending a monthly newsletter. There are so many possibilities, and the correct email to the right person at the right time will help you to generate quality leads. It's important to make sure the contact is on your approved list; no-one likes unsolicited spam.
The idea is to offer something valuable and special. Customise the email to include their first name, their company name etc. Find out the best time and day to send out the email, and keep it simple, easy-to-read and short. Make sure you add a link to a landing page to capture their details. You can use powerful email marketing software like HubSpot or MailChimp (they also have a free version). Last but not least, add quality imagery, clear CTAs and your social media links.
Bottom line: Lead generation is like a sports team. To win a challenging game, every team member needs to perform and contribute.