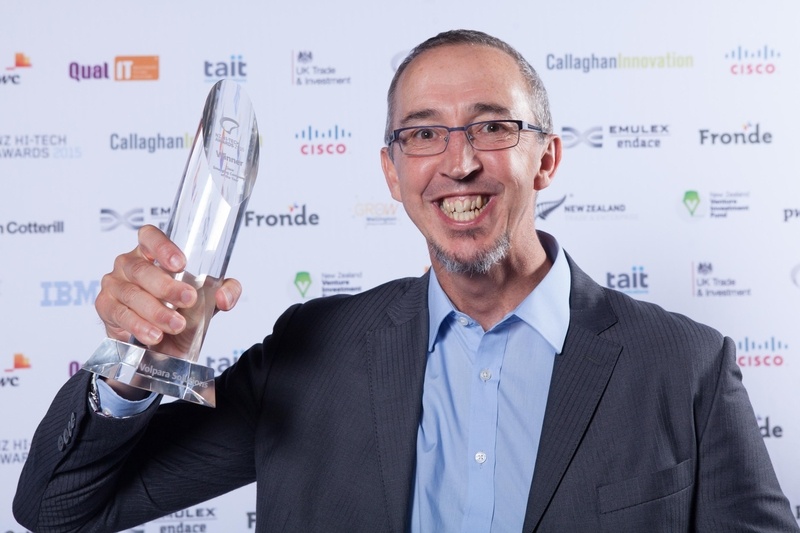 The Press, May 2015
Our nation's top technology talent was on display a few days ago at the New Zealand Hi-Tech Awards, which one enthusiastic presenter optimistically called the "Oscars of our industry."
Apart from the distinct lack of famous millionaires, glamourous stars, paparazzi and groupies; as well as the fact around 80% of the audience was male, it was just like the Oscars. There was however a big crowd, people in black ties and gongs being handed out.
It was a fantastic night showcasing some incredible people and their companies and innovations. The courage, cleverness and sheer talent was astounding.
Perennial award winner, online accounting software provider Xero, won top company of the year, leading a gaggle of award winners offering everything from smart fabrics to registry systems to online translation services to healthcare software.
Such was the depth and breadth of brilliance on display that the recent English immigrant seated beside me remarked their surprise at how hi-tech New Zealand was, no doubt under the impression that refrigerated meat shipments was the height of our inventiveness.
More evidence of the industry's vitality was offered on the night by Science and Innovation Minister Steven Joyce. He pointed out that exports from the ICT sector (a subset of the broader technology sector) had grown at 14 per cent per annum over the last six years to now exceed $930 million, produced by 10,000 businesses employing 26,700 people.
What does it take to become a tech star, to win an 'Oscar' at New Zealand's hi-tech awards?
Overall success is a mix of great ideas, technical and commercial nous, hard work, courage, access to capital and often a touch of good fortune. From marketing and sales perspective, there are some common themes in what it takes to be a star.
Stars know their audience.
Top performers have a sense of focus, putting their energies into a market or distinct set of markets that they work to understand very well. This knowledge means they can focus their resources more carefully, ensure their product and promotion is aimed at the right target, and overall get greater momentum into their marketing activity.
Stars know their script.
At the heart of any Oscar winner is an ability to tell a great story. The best hi-tech companies know the value they are creating for a customer and communicate that in a compelling way to their audience. Not a story simply about what their clever technology is, but what it does for the buyer.
Stars know how to attract an audience.
In modern marketing that doesn't mean shoving an advertising message down their throat, but providing entertaining and useful content. As Xero's CMO Andy Lark said in the Australian Marketing Magazine recently, they focus heavily on "Content that helps you do better, content that helps you work better as a small business."
Stars know distribution is key.
You can have created the movie of the century but if it's not being distributed to the right cinema chains, it will be hard to get attention.
Often successful hi-tech companies work out how to use a direct or indirect sales channel to help them succeed. The Xero example is their intense focus on the accounting and bookkeeping channel to build their customer base.
Stars put their heart into it.
You can't win an Oscar with a half-hearted effort, it is always the result of massive, intense and relentless investment of time and effort.
Benchmarks from the annual Market Measures study put the average investment at 25-30% of turnover on everything related to marketing and selling, including staff costs. Simply on marketing costs alone, excluding any people investment, the average investment is around 10%.
As a comparison Xero, according to their annual report to 31 March 2015, invested a very aggressive 75% of turnover into marketing and sales, and 24% into pure marketing costs. While it is to an extent reflective of their business model, driven to quickly acquire a large base of customers, it shows how our tech leaders are investing heavily because they know the value.
Stars don't waste their effort.
Successful tech companies are focussed on sales efficiency. Rather than simply equipping talented 'lone wolf' sales people to go out and secure deals internationally, they invest in programmes of marketing activities to find and secure qualified opportunities for their sales force to convert.
The typical Kiwi tech company only gains 20% of their leads this way, compared to the US average of 80%.
Xero use this efficient approach, but they don't always get it right, struggling to gain a foothold in the USA market, where its customer acquisition cost is eight times that of the New Zealand market.
They are the legitimate stars of our hi-tech industry at the moment, but as the hi-tech awards showed we have plenty of other outstanding firms coming through, even if there isn't quite the glitz and glamour of the Hollywood red carpet.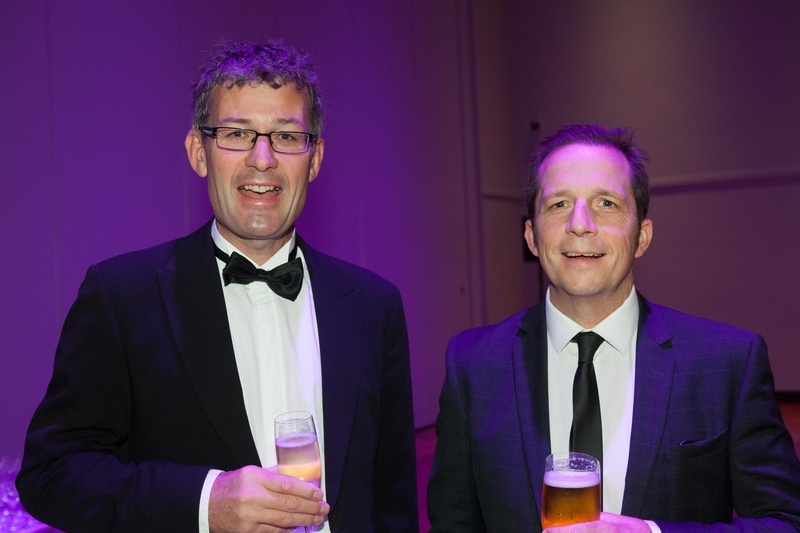 Let's discuss your company's potential for tech stardom over a coffee. Click below to request a no-obligation meeting.